Receive Free Anonymous Love Messages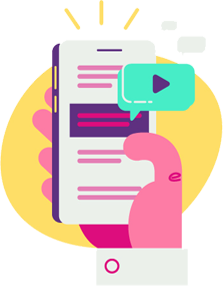 Are you curious about what your friends and family really think about you? Easy! You can get them to send you free Anonymous Love Messages on Vibebo.
People are more confident when speaking anonymously. Chances are that you will get the true feelings of your acquintances about you when they message you anonymously on Vibebo.
Receiving Anonymous Love Messages
Here is a quick guide to help you get started:
Create your account

First, you need a Vibebo profile. Don't worry, you won't be filling any long internet form. Simply enter a username and password on the login page.

Your username can be your nickname or a random monicker. Your password is any 4 characters (or more) combination you can always remember.
<< Back